The internet has taken the world by storm. With the rise of digital media platforms, it seems that people have forgotten about traditional marketing. The majority of brands today focus on creating the perfect digital marketing strategy and many have forgotten about offline marketing. Is there a place for traditional marketing in the digital era?
Traditional marketing isn't dead. In fact, for some businesses, offline marketing is a more efficient choice than digital marketing. However, not all businesses realize this.
Yes, digital marketing has an advantage when it comes to reaching customers around the world. However, businesses of all sizes would do well to look at the benefits that traditional marketing has when it comes to winning more customers.
Traditional marketing methods, such as print, provide benefits that digital marketing will never be able to replicate.
A recent survey revealed 'print marketing carries more emotional weight than digital ads.' 82 percent of internet users trust print ads—making it the 'most trusted form of advertising.'
Not convinced yet? Statistics do not lie. Below is a list of traditional marketing methods and relevant statistics to support them:
Newspaper and Magazine Advertisements
The newspaper industry was hit the hardest due to digitization. In the past few years, a lot of newspapers have either shut down or decreased their operation. However, if you ask which is the most reliable news source. For many demographics, it is still undoubtedly print media. 2019 statistics ranked print as the most trusted news source, followed by TV, radio, and lastly, the internet.
If you want to boost your brand's credibility, investing in print media may be a good choice. In fact, newspaper and magazine advertisements are more impactful than search engine ads. Check out these amazing facts about magazine and newspaper advertising:
Nine out of ten newspaper readers take action after reading or looking at inserts.
82 percent of consumers use coupons they receive in newspapers.
Print magazines are better at reaching high-value customers.
Tips for newspaper and magazine marketing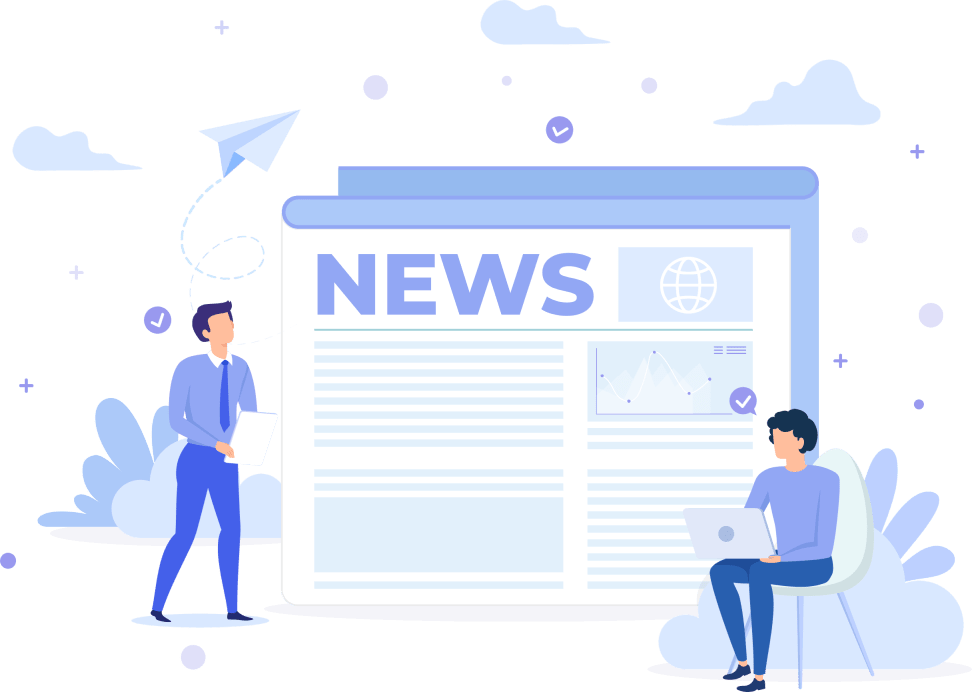 Find out which newspaper or magazine your target audience frequently reads. Magazines are best for targeted ads. There is almost every magazine type for all kinds of hobbies and interests.
Do not advertise with just any publication. Find a paper with a reputable name that has weight in the industry.
Images are more pleasing to the eye and easier to digest than text. Use attractive images and less text in your advertisements.
Radio Advertisements
Radio is considered one of the most powerful mediums in the US, with weekly reach of around 90 percent among adults. Though online music streaming sites such as Spotify have affected the listenership of radio stations, radio is still a preferred entertainment in public spaces.
Radio influences a large group of people and is considered the most accessible media. Almost every mobile phone comes with a radio transmitter that can be accessed without internet connection. Here are some important statistics about radio:
59 percent of Americans listen to the radio every day.
92 percent of Americans over the age of 12 listen to radio weekly.
One out of four radio listeners gets interested in brands after listening to radio ads.
Tips for radio advertising
Do not look for the best radio station but look for the one with the highest number of listeners in your region that your target demographic listens to.
Analyze your target audience. At what time slot do they usually listen to the radio? Perhaps during their commute to/from work or during downtimes at the office?
Be witty. Entertain your audience with catchy lines or music lyrics to get your business recognized.
Billboards and Posters
People love visuals—and a way to utilize visuals to attract customers is through outdoor ads such as billboards and posters. Billboards and posters are efficient materials in attracting people and introducing them subconsciously to your business. Below are relevant statistics that prove how effective billboards are:
71 percent of Americans look at the messages on billboards while on the road.
56 percent of Americans share stories about funny billboards they saw.
68 percent of those who view billboards make shopping decisions while they are on the road.
32 percent of drivers visit a shop, business, or restaurant they saw on roadside advertisements.
A lot of consumers make buying decisions while on the road. Billboards will help you tap into consumers who travel a certain route every day. Placing your billboards on roads with congested traffic will be more effective.
Tips for marketing with billboards and posters
Billboards are a quick read, so they shouldn't contain too much information. The ideal copy on a billboard should have six words. Using many more words will hinder your ability to communicate with your audience.
Be creative and imaginative to ensure your ads draw more eyes. However, don't overdo it. Billboards can also have a negative impact if they communicate a message that people don't respond well to.
Flyers and Leaflets
Flyers and leaflets had been one of the famous traditional marketing methods for many years. They are effective in providing information about your brand, introducing new products and services as well as offering discounts and store promotions. However, with the advent of the digital era, many people are puzzled if they are still effective. Will people even glance at your flyers or leaflets?
Well, according to statistics, the effects of leaflets and flyer distribution haven't weakened yet.
At least 78 percent of consumers glance at leaflets dropped on their doors, says the Direct Marketing Association (DMA).
48 percent of consumers visited the shop and requested more information or bought a product after getting a leaflet.
38 percent of leaflets are kept after a few days.
Leaflets with money-off or store discount deals are kept by 50 percent of potential consumers for a week or more.
Tips for marketing with flyers and leaflets
Though flyer distribution is inexpensive, that doesn't mean you should care less about the printing quality and content. If your marketing materials look unprofessional, it might do more harm than good. Your print materials should include your unique selling point, interesting graphics or photos, your contact details, and a clear call-to-action.
Choose the right distribution methods that can generate more responses. You can deliver them via mail, insert them in local newspapers, or put them on stacks at cafes or hotel lobbies. Track your methods to which works best for your business.
Brochures and Catalogs
If you want more space than a single-page leaflet can provide, you can print a brochure that satisfies your requirements. The purpose of leaflets and brochures are basically the same. They introduce or inform about a certain company, product, service, or event.
However, while leaflets and flyers are mostly a single page, brochures and catalogs can contain as many pages as needed. There's no limit to the text and information you can put in brochures. Some brochures are even as thick as magazines.
According to a study, in 2016, 31 percent of US adults purchased products from catalogs.
Brochures are especially effective in travel marketing. A study found that:
40 percent of tourists are influenced by tourist maps and brochures to make unplanned stops during their travel.
32 percent of tourists say travel brochures are their most trusted source of information.
65 percent of tourists browse and read brochures on display racks during their trips.
Direct Mail Marketing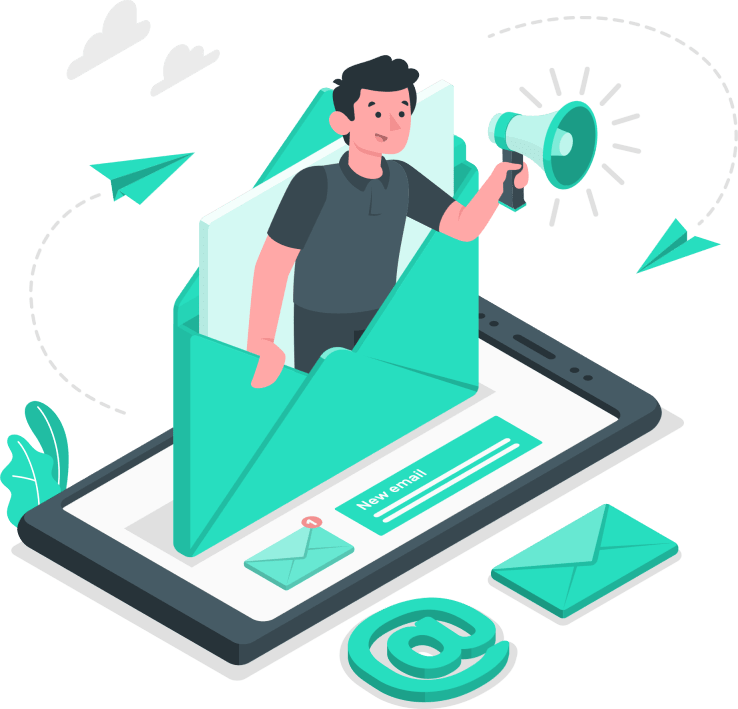 Technology has made communication more convenient. As a result, fewer people are using snail mail to communicate with distant family and friends. However, you shouldn't underestimate the value of direct mail in marketing. Several studies revealed direct mail is several times more effective than emails in engaging customers. Here are relevant statistics to prove direct mail marketing isn't obsolete:
41 percent of US adults look forward to checking what's inside their mailbox every day.
82 percent of direct mail is read for a minute or longer.
62 percent of consumers responded to direct mail and made a purchase within three months.
78 percent of donations for nonprofit organizations are from direct mail.
Brand recall is 70 percent higher for consumers who received direct mail than digital ads.
44 percent of customers visit a brand's website after receiving direct mail.
Compared to marketing emails that are often deleted without getting read, direct mail is much more efficient. Direct mail also has less competition. With the majority of marketers focusing on digital alone, the opportunity to get noticed with traditional marketing is higher than it's been in decades.
Tips for direct mail marketing
Use your creativity to attract attention. Do not send something that looks the same as a bill.
Research your target market, or better yet try direct mail retargeting. Direct mail retargeting focuses on those who are already interested in your brand by tracking website visitors and cart abandonment.
Personalized mail to existing clients will have more emotional impact. Do not forget to proofread your content and ensure it's free of grammatical or typographical errors. Any mistake will reflect badly on your brand.
Business Cards
You will never know when you will meet a potential customer or business partner. Every business person should have their business cards on them at all times. Business cards are powerful networking tools. It helps you make a great first impression and encourages future contact.
The quality and design of business cards are also very important. This might sound a bit cliché, but people judge your business based on the quality of your business card. Here are some relevant statistics you need to know about business cards:
72 percent of people judge your company by the quality of your business card.
39 percent of people won't do business with you if your business card looks cheap.
Despite 88 percent of business cards getting tossed out within a week, a company's sales increase by 2.5 percent for every 2,000 business cards handed out.
An increase of 2.5 percent looks small, but let's do some simple math. If your company earns $1 million annually, that's $25,000 in additional profit. Let's say you spend a hundred dollars on business cards. Compared to $2 earned on every $1 spent on search engine ads, business cards is a very profitable investment.
Tips for business card marketing
Prioritize quality over quantity. Choose thick card stock that won't get rough around the edges, or better yet use plastic materials similar to membership cards.
Use attractive colors. According to a study, potential clients hold on to colored cards 10 times more than black and white cards.
Innovate. Business cards don't always have to be a standard rectangular shape. There are many ways to make your business card unique and stand out from competitors.
Conclusion
In the digital era, a lot of people assume that online marketing is more beneficial than traditional marketing. This may be true. However, offline marketing is far more powerful than most people realize. In fact, print has more impact per exposure than online and television combined.
Purple Cow Agency's position is that Contemporary vs Traditional Marketing shouldn't be an "either/or" approach for your business but a "both/and", insofar as they are relevant to your brand and target demographics.
You should also consider the fact that not all people use the internet. You might think it's strange that some people aren't connected to the internet in this day and age, but according to a 2019 survey, 10 percent of American adults don't use the internet. Aside from those who are too old to learn, a third of the respondents said they don't use the internet because they don't think is relevant to their life.
You should also take away the notion that traditional marketing is for the older generation. Studies reveal that those aged 18-25 read as many magazines as the middle-aged population. Millennials also trust print in making purchasing decisions. 62 percent of millennials use retail advertising inserts to compare prices, 60 percent use print ads to clip coupons, and 49 percent use print ads to make shopping lists.