Learn what social managers do and understand the crucial role they play in fostering growth for your brand through expert strategies that ensure you reach the right audience for your specific type of business and industry and build the kind of relationships that ensure brand loyalty.
What Is a Social Media Manager?
A social media manager is—among many things—a strategist, a promoter, a facilitator, a bridge, a confident and commanding voice that spreads word about your brand on social media.
Statista estimated that 3.6 billion people are using social media worldwide in 2020; and by 2025, that number could rise to as high as 4.41 billion. These numbers include your present and future customers or clients. To get to them, you need the right kind of skills and savvy, because your competitors are certainly hard at work themselves to get to your potential customers first.
This is where a social media manager comes in.
What Do Social Media Managers Do?
Social media managers are responsible for representing a brand and the company behind it across social channels. Everything they do is intended to enhance your brand's online presence.
Their involvement with your brand covers the following:
Social communication. They determine the schedule and the frequency of posting content on your social channels as well as respond to comments in a way that encourages engagement.
Brand identity development. They help establish your brand's resonance with potential customers.
Strategy development. They provide valuable insight and ideas for your strategies.
Promotions (Leveraging organic traffic, paid ads, influencers, etc.)
Visual design (Colors, vectors/images, profile pictures, etc.)
Engagement (Tone and quality of interaction with your social media audience)
Conversion (Turning fans and doubters alike into consumers by accurately identifying valid issues and facilitating their resolution)
Why Should You Hire a Social Media Manager?
Is having a social media manager worth it? You decide.
Here are the top 8 reasons why you need one, or a team, for your business:
1. To increase qualified traffic to your website
Experienced social media managers can get traffic moving to your website much quicker. Their thorough understanding of how social media works as a traffic generator enables them to build a following for your brand on Facebook, Twitter, YouTube, Instagram, LinkedIn, Pinterest, and other relevant social media platforms. This means exposure to a wider audience via content (e.g., articles, videos, podcasts) that highlight what's unique and truly useful about your product or service. As soon as potential customers grasp this, it's easy to lead them to your website; and by the time they get there, they are already inclined to buy your products or use your services.
This Crayola tutorial video, for example, directs the viewer to the step-by-step guide on their website. At this point, the viewers who go the website are kids (or their parents) who really want to try this project.
On that page, the top part prominently features the Shop Products tab, as well as shipping information, so that the visitor, who is already highly likely to purchase the necessary supplies, can easily do so.
2. To optimize the potential of social media for lead generation
Lead generation is one of the biggest benefits of social media for businesses, especially for small and startup businesses. This is because social media allows potential customers to express interest in your services or products with minimal effort and commitment (e.g. just a Like or a single-line comment on a post will do). In fact, many social networks offer advertising formats designed to gather leads.
Are you enjoying this benefit right now?
Having a social media manager ensures that you're not missing out on this low-cost and highly effective way to find and pursue potential customers.
3. To promote brand recognition and awareness
Social media managers know exactly the kind of content to feature on your social media accounts and when to post them to catch the attention of your target audience and ensure top-of-mind awareness for your brand.
They ensure that you're putting out the right amount of technical content, news, tips, suggestions, entertainment, and humor relevant to your brand and target audience. They can also optimize social media as a vehicle for sharing stories and documenting experiences and interactions (with pictures and videos for good measure), which is great for communicating the value of your brand.
Though somewhat debated, it appears that there is a strong correlation between brands that have a healthy exposure and following on social media and a significant increase in search engine ranking.
4. To facilitate dynamic engagement
Social media managers are experts at facilitating active and organic social media engagement. They understand the importance of humanizing your brand in order to forge relationships.
Relationships lead to community building, which means trust has been established, and your brand becomes integrated into ongoing conversations and individual as well as shared experiences.
This approach to social media marketing requires brands to play the long game—sustained involvement, long-term strategies. And the whole effort should be genuine rather than contrived.
Social media managers can also maximize engagement by establishing an effective social media advocacy program. This type of brand advocacy engages brand advocates—people who see the value of your brand and are motivated to promote it through their own channels, whether or not they are influencers. A perfect example is the Share a Coke campaign.
Social media managers understand the role your existing communities can play in developing an advocacy program, and their experience enables them to source the right fans, target strategic influencers, and deploy employee evangelists.
Pro tip: Whatever you do, don't resort to buying followers to get your numbers up and create the impression of brand popularity. These are fake accounts, and you cannot engage with, much less convert, them.
5. To establish your brand as a thought leader
Thought leadership inspires trust. And social media offers a great place for you to build your reputation as a thought leader—an authority that your customers and potential customers can look to for accurate information and guidance regarding aspects of their lives as consumers or as a business themselves where your brand is relevant.
Social media managers know the best tools and platforms to use to share valuable content that potential customers and brand advocates will notice. They also understand that your status as a thought leader puts you on the radar of even more social media influencers, which pretty much guarantees increased engagement as your brand becomes even more visible, if not outright viral.
6. To boost your sales
Social media can help you sell just about anything; and social media managers can use your social media accounts to organically move more contacts / potential customers quicker through your sales funnel.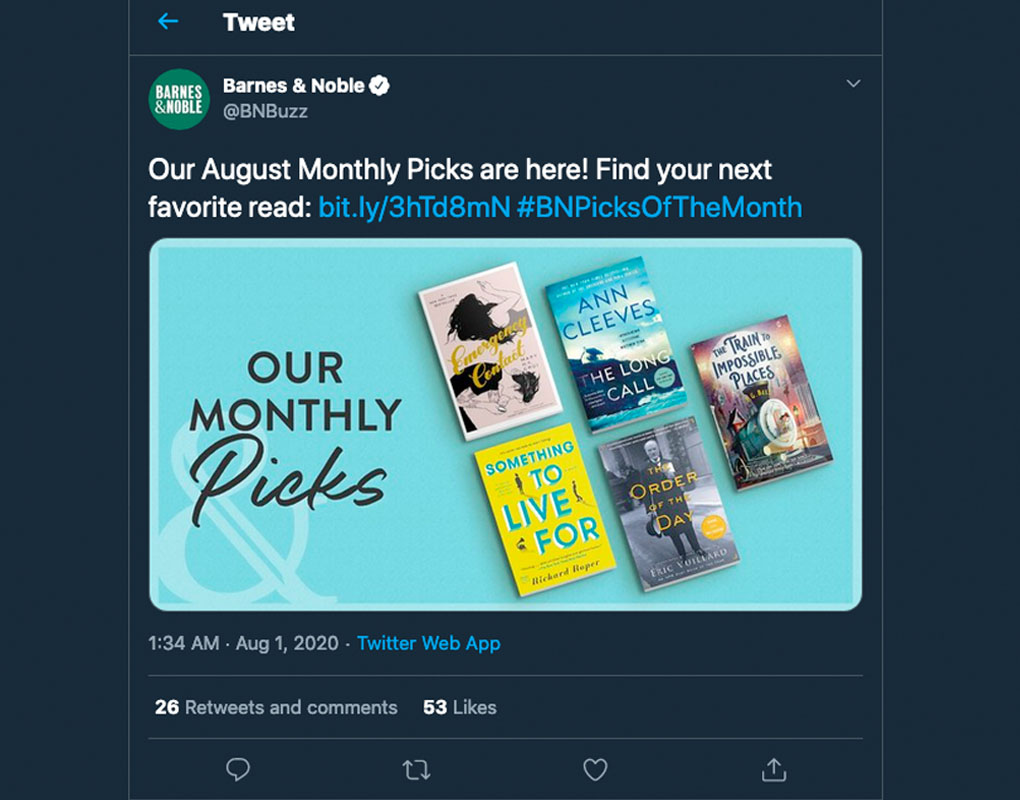 These professionals have done their research and are constantly honing their capacity to adapt to social media trends and evolution, ensuring that your sales grow in conjunction with growth of the number of social media users.
7. To ensure effective reputation management
As a great platform for brand building, it follows that social media is also a great platform for managing your brand's and your business's reputation, which involves prompt and well-considered responses to complaints or baseless negative comments posted on any of your accounts.
Social media managers are crucial to mitigating any crises that threaten your brand. They have the right skills required to steer you through any rough patches, which are not entirely unexpected given the nature of communication and information sharing on social media. They also have the skills to redirect people's focus to the uncompromised value and benefits of your brand and ensure that you keep their trust.
8. To save on costs
Leveraging social media to promote a brand and grow a business is far from having someone, anyone on your team regularly post on your social accounts and then hope some of the posts work.
Hiring a social media manager may seem at first like an additional cost you don't need. Of course, an experienced professional will be reasonably expensive, but a lower-paid recent college graduate has yet to accumulate the experience and insight it takes to be at the helm of your critical social media marketing campaigns.
A seasoned professional will be more cost-effective in the long run because they will save you a great deal of time: they deliver quicker ROI, and they make very few errors.
If you truly want to save on costs, hire an agency. This move instantly gives you a team of experienced professionals, minus the cost that comes with an in-house hire (i.e., training, benefits, insurance, etc.). Even better, your outsourced team will be keen to keep you as a client and for that, they will consistently deliver top-quality work, on time.
Conclusion
Social media managers come with a comprehensive experience and grasp of social media marketing that allows them to effectively strategize your social media campaigns in concert with the rest of your marketing efforts, ensuring a strong, consistent brand messaging.
Their experience also puts them in the best position to guide your brand through technology innovations and marketing trends that influence and are influenced by consumers' use of social media.
All the benefits you get from having a social media manager add up to the kind of competitive edge that can propel your business toward sustained profitability and industry leadership.
Are you still looking for the right team to develop engagement- and growth-focused strategies that will rev up your social media marketing campaigns?
Contact Purple Cow Agency today to learn more about solutions designed to make you stand out from the herd.