Redefining Outsourcing
Gone are the days when "outsourcing" is considered a bad word for business. Many think of outsourcing as sending jobs overseas to cut the costs. However, modern outsourcing is much more sophisticated. According to IBM research, only 27 percent of companies outsource to cut costs. In addition, 36 percent are innovators, and 37 percent are growth-seekers who use outsourcing as a tool to optimize their business.
Costs are just secondary. Rather than shifting jobs to cheaper markets, many companies use outsourcing as a strategic way to offload functions that aren't at the core of their business. This gives them more time to spend with their clients. And, as some discover, outsourcing can provide superior service at lower costs.
Below are key outsourcing facts you should know:
About 300,000 positions are outsourced every year.
In 2018, the global market for outsourcing was worth $85.6 billion.
84.2 percent of outsourcing deals originated from the US.
47 percent use outsourcing to solve capacity problems.
78 percent of companies that outsource say they feel positive about their outsourcing relationship with other companies.
Outsourcing will see an increase in higher-level jobs in the future.
Outsourced Marketing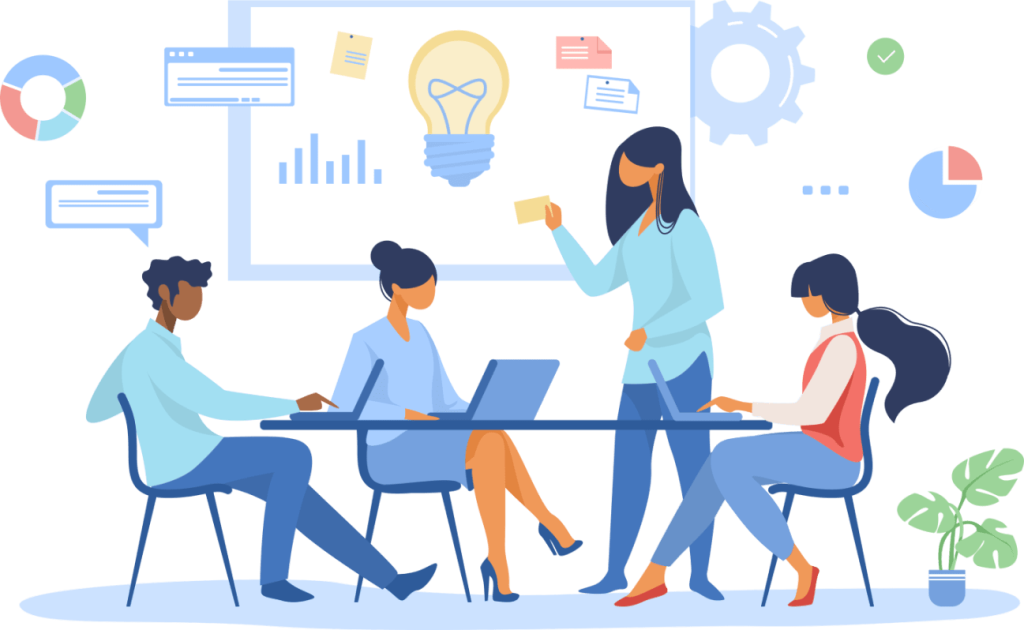 Outsourcing your marketing team has recently become a more common practice. Outsourced marketing is the practice of contracting an organization's marketing functions to an external marketing agency or Business Process Outsourcing (BPO) company. Based on the size and skill of the in-house marketing team, the company can outsource routine, specialized, and strategic functions to an external team which has the expertise, tools, and professional staff to provide marketing services.
Specialized functions include those that only come up once in a while but require high skill levels, such as web design and coding. On the other hand, routine functions are repetitive tasks that require only minimal skill, but it doesn't mean they are quite simple enough to both manage and implement.
For many businesses, outsourcing digital marketing can be a game-changer. It allows businesses to shift functions they aren't good at and focus on what they do best. Your business will capitalize on having an entire team of digital marketing experts supporting it.
Who Uses Outsourced Marketing?
You may think that outsourced marketing is only for small businesses that don't have the capacity to build a strong marketing team. This isn't remotely accurate. Now the question is—who uses outsourced marketing?
Small and Medium-Sized Businesses
For small-to-medium-sized companies that have a limited budget to hire professional marketers permanently, outsourcing is their godsend. Securing even one full-time professional marketer costs more than most SMBs can afford.
Outsourced marketing agencies offer on-demand service, reducing both costs and risks for small companies. Outsourcing also gives them access to skilled experts which can help improve the quality and consistency of their marketing.
Large Enterprises
Big companies usually have a large and adequately skilled marketing team. However, even large firms understand that it's less expensive to outsource marketing tasks because it reduces a wide array of HR, office space, compensation, training, and other issues.
Thousands of enterprise companies use outsourced workers for their staffing needs. Google, for example, is a well-known company who uses outsourced staff for their projects, including IT specialists, developers, virtual assistants, and customer support. Travel to the BPO capital of the world, the Philippines, and you'll see Amazon, T-Mobile, AT&T, and other household names who have outsourced significant amounts of their staffing needs there.
There are also large companies who hire top experts to provide marketing strategy, support implementation and give fresh ideas to their in-house team. Large firms hire top professionals who keep up with the latest trends, technologies and techniques as consultants to their in-house team.
To put simply, outsourced marketing is very common in companies of all sizes and across all industries.
The only difference between big and small companies is the outsourced marketing solution they require. Below are the five levels of outsourced marketing based on the level of the organization's in-house marketing team and outsourcing solution they need.
5 Levels of Outsourced Marketing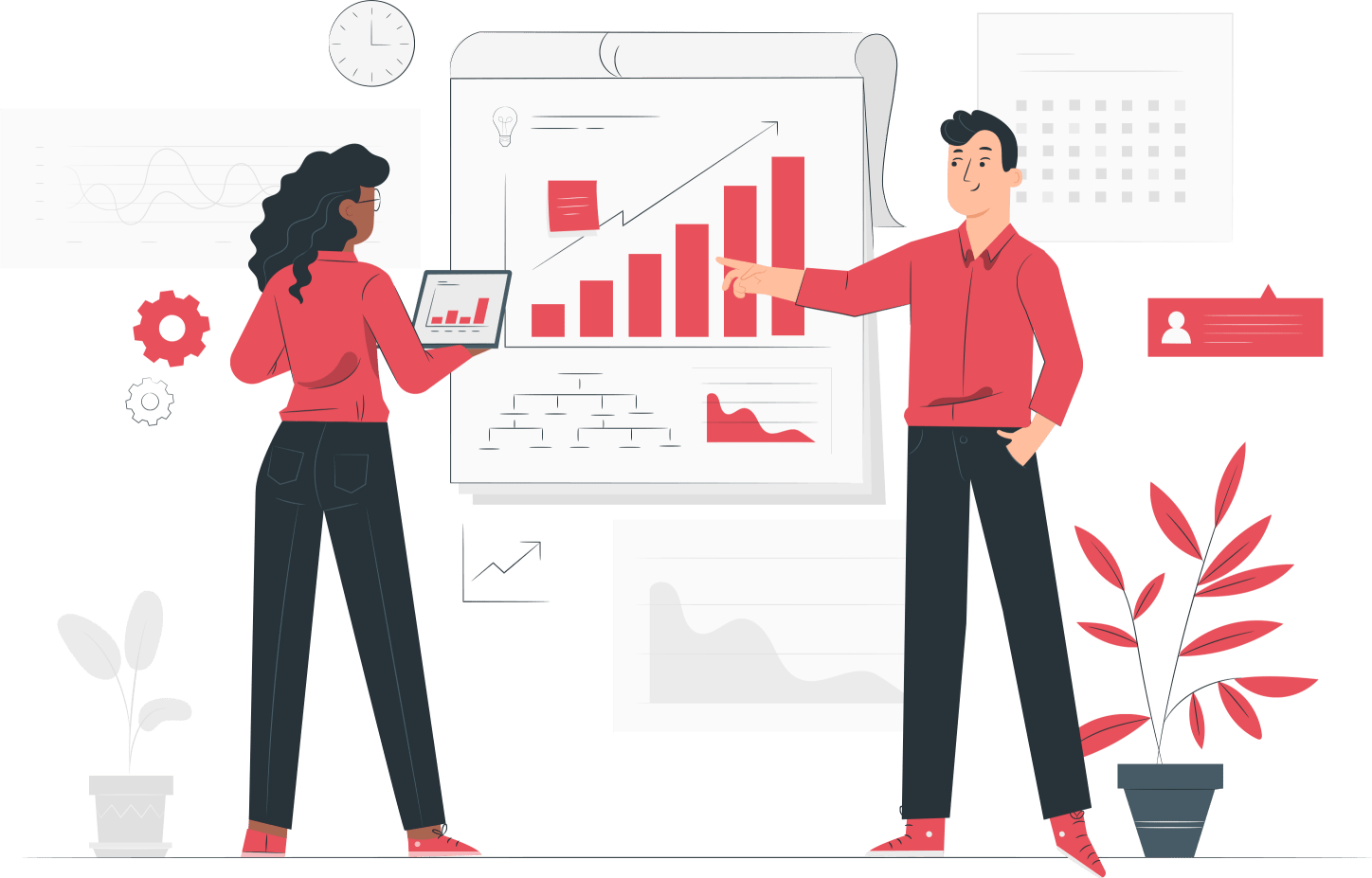 First Level – All functions performed in-house
This includes big companies with a large, highly skilled marketing team who perform all marketing functions by themselves or small companies who do minimal digital marketing. Large companies outsource repetitive tasks or tasks that require scaling their expertise quickly, while small companies usually hire one or more experts to plan and execute their marketing campaigns.
Second Level – Some specialized functions outsourced
Under this category are companies which makes an effort to do the majority of marketing tasks in-house whether they have the necessary skills or not. Except for tasks which need specialized skills such as coding and website design.
Third Level – Specialized functions outsourced, routine tasks retained
When the company has a relatively smaller or low-level in-house marketing team, it outsources all of the technical marketing aspects. This may include graphic design, market research, search engine optimization, and more. Meanwhile, the team takes care of the more straightforward tasks.
Fourth Level – Most specialized functions and routine tasks outsourced
Companies who adopt this approach have very few people on their marketing team. In this level, most specialized and routine tasks are outsourced to an external team. Meanwhile, the in-house team retains control of the overall campaign strategy and handles some miscellaneous tasks.
Fifth Level – All functions outsourced
This includes companies which outsource all of their marketing functions, including the planning and strategizing aspect. The in-house team constantly communicates with the external marketing team to ensure that the marketing strategy falls in line with the company's goals and objectives. However, most of the controls are in the hand of the outsourced marketing agency or BPO, which constantly updates the company about their work progress and performance.
Why Do Companies Outsource?
Limited skill set? Too many projects but too little time? Cost-cutting? Or maybe lack of confidence in the growing arena of digital marketing? It might be different for every company but here are reasons why businesses outsource marketing:
Gaining skills and expertise
Digital marketing requires a diverse range of skills: search engine optimization, writing and editing, graphic design, web development, market research and analysis, and more. It's impossible to find a single employee with such a broad skill set. You will need to hire experts for each category field.
Finding talent is challenging, much less filling up an entire marketing team.  An outsourced marketing agency can handle all aspects of marketing. You get access to an entire team of skilled experts at a fixed price. Comparatively, trying to hire an entire in-house team can be very expensive and usually doesn't land you the same level of skills and expertise as an external outsourced virtual team.
Lower costs
Compared to outsourcing, hiring a full-time employee is more expensive if you include intangible costs such as recruiting, onboarding, training, benefits, and more.
Additionally, your marketing budget does not simply include the expense of hiring employees, but also technology and facilities. Purchasing the latest marketing software on your own is costly, not only for the product but when it comes to training and implementation as well. The fixed payment of hiring an outsourced marketing agency appears to be dramatically less at the onset, but the money saved is almost always even better than it appears at first glance. Outsourcing to a BPO marketing agency gives companies flexible options at lower costs.
Lower risks
Some companies can't afford to spend money without measurable results. Compared to an internal hire, an outsourced marketing agency is more likely to produce results. This is because they know that if they don't perform well, they will quickly be off any business' payroll. External marketing firms can be held accountable for their performance.
There's also the risk of investing in an employee who is a bad fit for the role. If the person quits midway, that's another problem! With outsourcing, there's no need to worry about staff training, or your marketing suffering when an employee goes on leave.
Experience
Outsourced marketing agencies have the advantage of experience. They know the market and which methods will work best for you and which will not. This will help you gain a footing in the digital marketing arena and help you prevent common mistakes which are avoidable.
Rather than using trial and error, it is best to work with tried and tested strategies. While you are running two or three marketing campaigns at the same time, outsourced marketing agencies might be doing the same for multiple clients.
You can focus on the core of your business
Marketing is just one aspect of business. If you are focusing too much of your time towards marketing instead of the core of your business, your time and resources are being wasted. Outsourcing marketing allows employees to work more productively without being sidetracked by marketing tasks.
This helps you avoid wasting precious time on issues that are less critical or that you have less expertise in. Taking advantage of your strengths and weaknesses is a big boost to your productivity. You free up internal resources to focus on more critical and strategic functions.
Time savings
Time is a valuable commodity for any business owner. In the competitive market, businesses can't afford to waste time, as time wasted is opportunity wasted. In comparison to an in-house team, an outsourced marketing agency works with more efficiency to finish tasks ahead of schedule. This also ensures the quality of your marketing materials. You can allocate time to proof and check, which is difficult to do if you are always short on time.
Saving time also saves you a lot of money. You don't have to fork out overtime costs every time your marketing campaign is running behind schedule.
Employee growth
As they say, experience is the best teacher. You can take advantage of an outsourced marketing agency to have your employees learn the ins and outs of digital marketing. This is better than watching video tutorials on YouTube or asking Google for the best strategies.
With the guidance of industry experts, an underdeveloped team can slowly learn how to undertake tasks for themselves and develop their own campaign strategies.
Cutting Edge
In today's fast-paced world, digital marketing is constantly evolving. Maintaining a leading position in the market includes continuously trying new strategies and channels, as well as improving and refining existing ones. Is your marketing team ready to adapt your marketing strategy to the changes in the digital environment and explore new approaches? If not, you will be left behind.
Outsourced marketing agencies are attuned to the latest industry developments. They dedicate time to research new methods and stay on the cutting-edge—learning the latest techniques, tools, and technologies. This ensures that you are always on top.
Gives an outside perspective on your business
The more you focus on something, the less you actually see. There is no doubt that you and your employees know your business better than an external team. However, your perspective is one-sided. Outsourced marketing brings a fresh perspective to your business.
This outsider perspective creates marketing campaigns outside of typical industry molds and helps you stand out in the crowd. An outsourced agency can help you generate innovative ideas and point out the gaps in current strategies to develop a more efficient solution.
Conclusion
Outsourcing can be a bit unnerving at the start. Are you entrusting your business to the right hands? You won't know until you see the outcome. However, investing in the right outsourced marketing agency will prove to have minimal risks. If you like the results move ahead. If not, move on. It's that simple. Used correctly, business process outsourcing can bring plenty of value to your organization by giving you the advantage of expertise and additional staffing bandwidth. Enlisting an outsourced marketing agency can help you save time and money while boosting your competitive edge. The key is to know the needs of your company and to find the right outsourced marketing team that fits your business—a team that understands your vision and cares about the future growth of your company.
Are you ready to make a change? Take the first step. Contact Purple Cow Agency today to know more about how outsourced marketing can help your business.