Every business needs to differentiate itself from its competitors. That's where a unique selling point (USP) comes in. But in a highly saturated market, coming up with a USP that can attract and retain the customers you want requires clarity and confidence. Learn how to meet the challenge and grow your business with a healthy number of leads and a robust customer base.     
What Is a Unique Selling Proposition?
A unique selling proposition is a specific factor in a brand's product or service that sets it apart from the competition and eventually becomes baked into the service's or product's identity, and often to the identity of the brand.
Having a unique selling proposition requires that your business stand for something: Starbucks stands for premium (and not exactly cheap) coffee beverages, FedEx stands for getting packages delivered on time, even if it takes overnight, and Dove stands for embracing real beauty in a beauty product industry that insists on flawlessness, on perfection.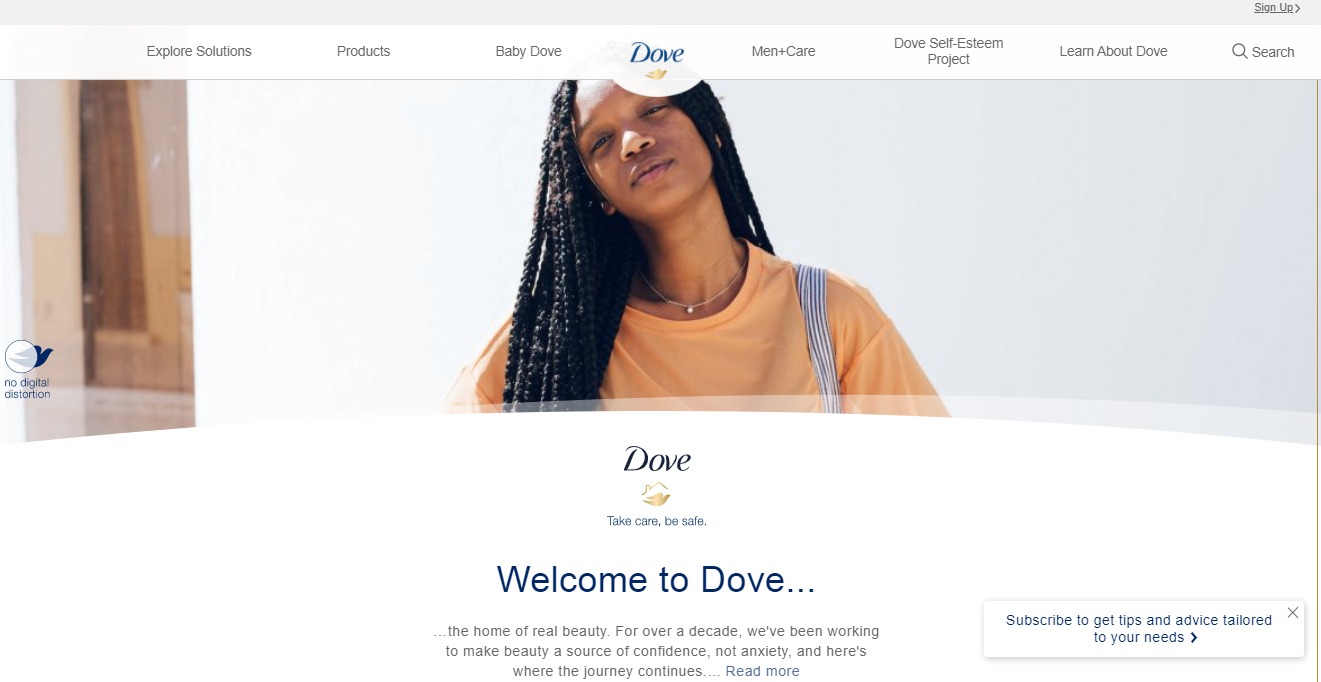 How Do You Create a USP That Attracts the Customer You Want?
1. Know your target audience.
Consumers need to be understood.
Do you know who you're trying to reach?
That is:
What do they really want?
How can your product or service solve their problem(s)?
What factors will motivate them to buy?
If they are current customers, why do they prefer you over your competitors?
Taking the time to research and flesh out your ideal customers allows you to put together a comprehensive profile. This ensures that your messaging always carries the right touch of personalization and is always on target—backed up by delivery that lives up to what you promise.
2. Show your ideal customers how your product or service can solve their problems.
Consumers need to know what's in it for them.
Between the fine features of your product or service and its benefits, highlight the benefits first. Show your prospective customers how you can solve their pain points.
Pledge's Clean It, Beautify It, and Revive It product lines, for example, communicate their respective product benefits in a concise, no-nonsense manner that amplifies their audience's sense of having found a solution to their respective problems.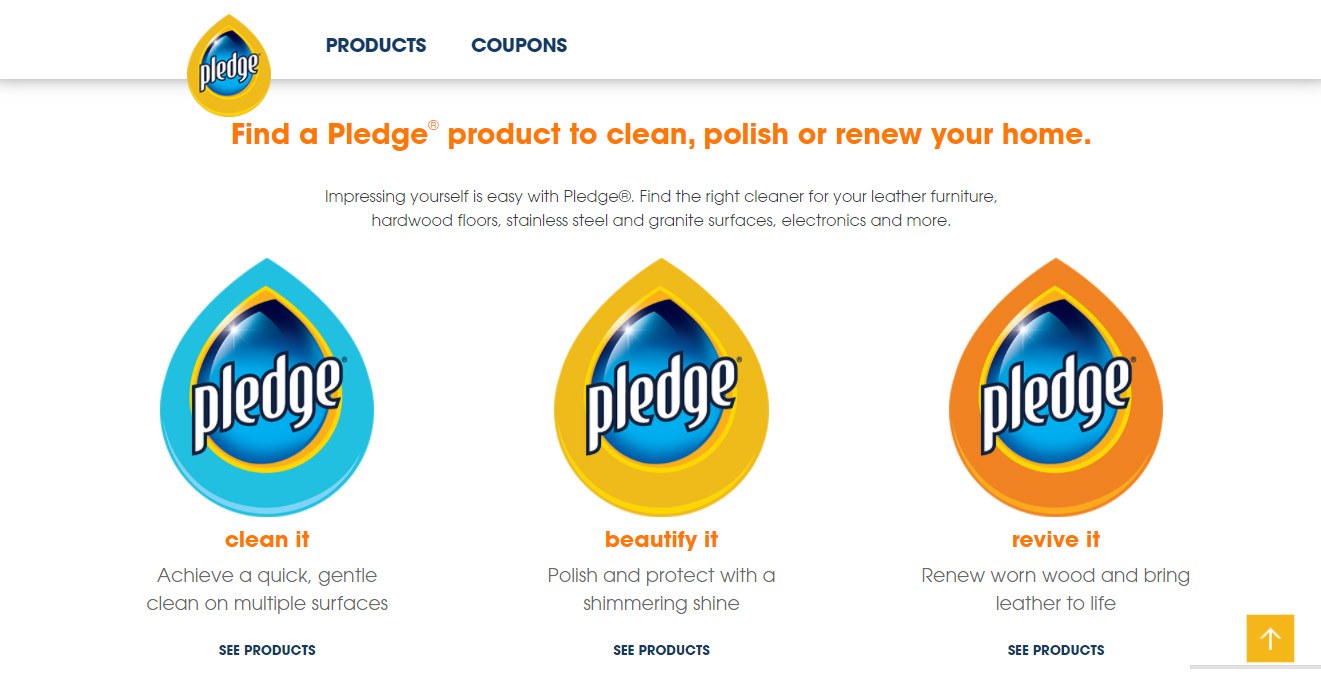 If you're rolling out a new product or service that is expensive and/or you are a relatively new business and therefore not widely known, a long landing page would be ideal to describe in detail the benefits of your product or service. Your prospects would need to know exactly why they should spend a lot of money on a product or service.
3. Give your prospects a good reason to choose you.
Consumers need to know what makes you the better choice over your competitors.
What's one thing they can count on you to deliver? As a matter of fact, is it one thing that only your brand is offering?
Coming up with a unique promise requires the right balance of making people sit up and pay attention as well as not promising something you will ultimately end up failing to deliver. Make sure you make a promise that helps you build your credibility every time you deliver on it.
For example, with their premium vehicles, Uber addresses customers' transportation concerns, specifically getting somewhere on time. That's their main benefit. Then Uber rolls out Uber Reserve, which promises people 30 days to reserve a premium Uber experience in advance. This promise is practical, grounded, and therefore deliverable.

4. Perfect your elevator pitch.
Consumers want you to get to the point.
At a time where people want everything done at the snap of their finger, it's wise to hit your prospects, as well as existing customers, with a concise, USP within landing on your home page or your landing page—ideally within 20 to 30 seconds.
JetBlue, for example, straightaway addresses the biggest concern in air travel during the pandemic.

Conclusion
Your unique selling proposition is key to establishing your brand identity, optimizing your lead generation, and building your customer base (while keeping your churn rate down to an acceptable percentage). You need to catch your ideal customers' attention with it in the space of an elevator pitch, but the work you need to put into crafting something short and sweet requires "sweat" and careful analysis.
Need expert help with kneading your unique selling proposition into just the right shape to get your brand noticed?
Contact Purple Cow to learn more about our brand of collaboration that puts a premium on scalable solutions.