There's the Instagram hashtag, and then there's the branded Instagram hashtag. This valuable promotional tool should be integral to your digital marketing strategy and properly optimized for brand awareness, engagement, and conversion. Learn how to craft branded hashtags that get your brand noticed by your target market.
What Is a Branded Instagram Hashtag?
It's a tag that you create to promote your brand, your campaigns, or your new product. Ideally, your branded hashtag should feature in your Instagram bio and be highlighted in your captions and Instagram Stories.
You have three options when it comes to your branded Instagram hashtags:
Brand name hashtags (e.g., #ComplexSneakers, #WildHarvestBrand)
Brand-specific slogans (e.g., #BePartOfTheGame, #FindNewRoads)
Brand name variations (e.g., #VNL, #PringlesStack, #AnotherBriteIdea)




Branded hashtags are also compelling motivators for your audience to share their user-generated content.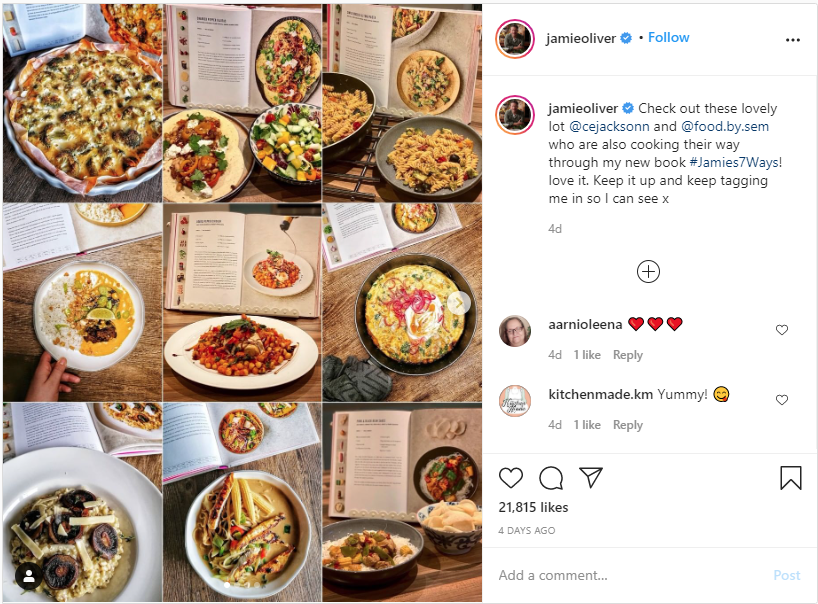 How to Create Branded Hashtags That Drive Brand Awareness and Engagement
Instagram now has over 25 million business accounts, and the average Instagram post contains 10.7 hashtags. That means it's a tough job to keep from being outperformed by the competition, or simply being drowned out in general by all the voices trying to be heard.
Here are 4 ways to ensure your branded Instagram hashtags get you the engagement you need to convert your prospects.
1. Keep it simple and specific.
Simple brand hashtags are short, easy to read, and easy to spell. That way, they are easy for your audience to remember.
Your simple hashtag also needs to be specific, but without involving many words/characters. Grammarly's #WriteAnywhere is a great example of simple and specific.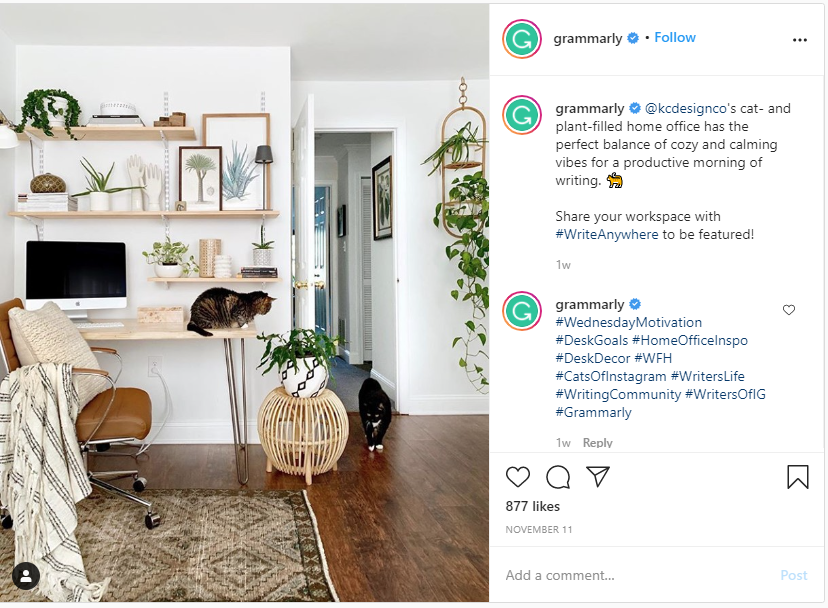 2. Mind your spelling and uppercase initial letters.
The goal here is to ensure that your branded hashtag is easy to read—that is, people don't have to stare at it long before they understand it, especially with double letters.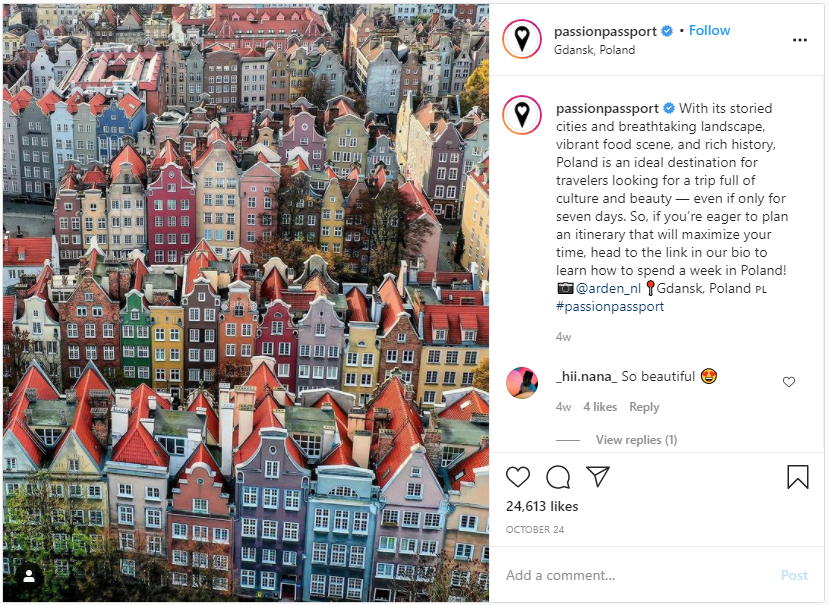 Since the words are strung together without a word space in between, it's best to uppercase the initial letters of each word in your hashtag.
Uppercasing is also particularly helpful when you have the same letter at the end of one word and the start of the next.
#closeencounters
#CloseEncounters
#discoverrussia
#DiscoverRussia
Even without double letters belonging to different words, certain combinations of lowercase words tend to take an extra second or two to register.
Let's take, for example, Passion Passport's hashtags (we read "tv" there for a second or two):

Let's see how these branded hashtags would read with initial capitals:
#PassionPassport
#PassionPassportVideo
The same goes for Old Navy's branded Instagram hashtags: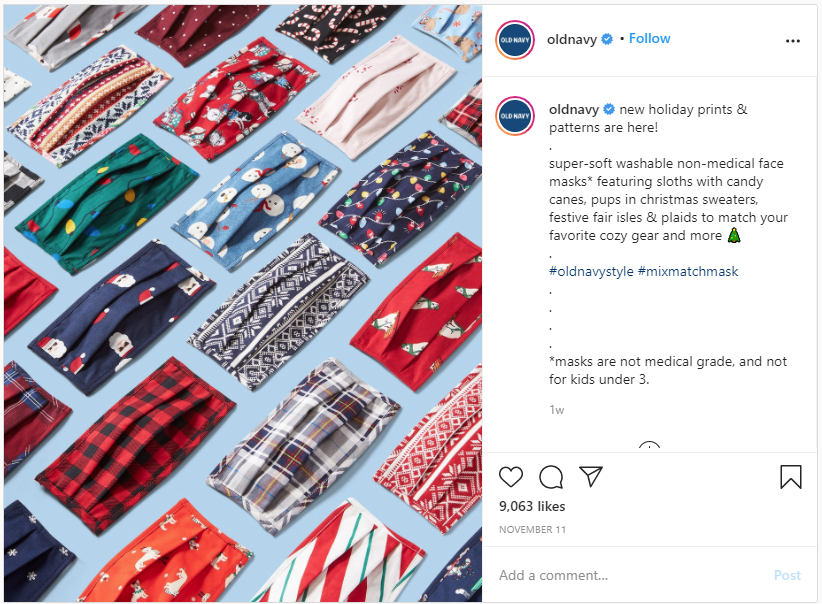 With initial capitals:
#OldNavyStyle
#MixMatchMask
Other great examples of branded hashtags with uppercase initials:
Arm & Hammer: #MorePowerToYou #ForEverythingSoda
Audi Sport: #PerformanceIsAnAttitude
Caterpillar: #LetsDoTheWork
Chevrolet: #FindNewRoads
Cheerios: #GoodGoesRound
Herschel: #WellTravelled
Kipling: #LiveLight
OPI: #ColorIsTheAnswer
Scotch-Brite: #AnotherBriteIdea
3. Make it unique, catchy, and memorable.
Being unique and yet not straying too far from the familiar is key to a successful branded hashtag. Be sure to keep your hashtags related to a topic that your audience is interested in, to an ongoing conversation that they want to be a part of. Don't settle for the broadest, most generic term that can branch off into too many unrelated topics.
What makes a hashtag catchy and easily memorable? How the words that make up your hashtag go together certainly contributes a lot to it. How it sounds, how it reads, how it feels rolling off the tongue, or how it looks on the page—these are all important factors to consider.
For example, Campbell's branded hashtag sounds great and looks interesting, but is also something that needs no explanation.
The Cheerios hashtag is also a smooth-sounding three-syllable line that aptly expresses the personality and values of the brand.


4. Go for humor and cleverness when it's right.
Instagram is a great place for brands to lighten up, and a hashtag can be an especially effective vehicle for a dash of humor through clever wordplay or syntax. Just make sure the humor is organic and facilitate top-of-mind awareness for your brand.
Fancy Feast's #MyFancyCat practically promises adorable, smart, and funny content about cats and luxurious food—both brand- and user-generated.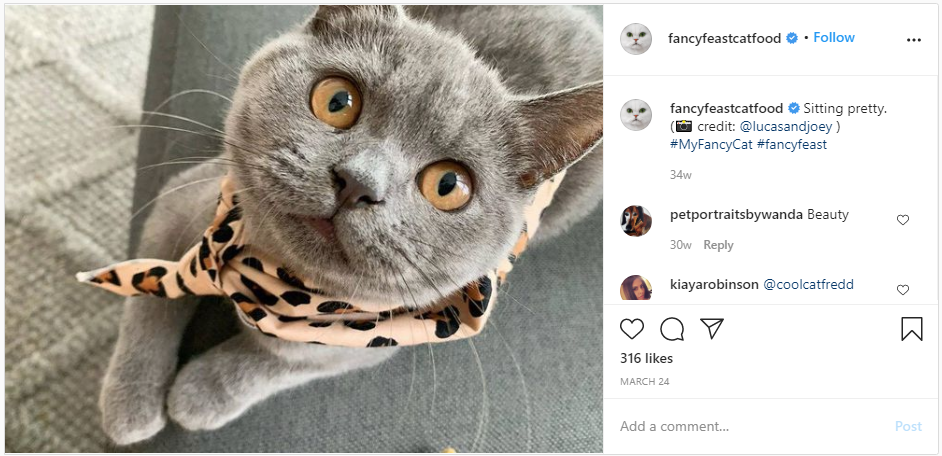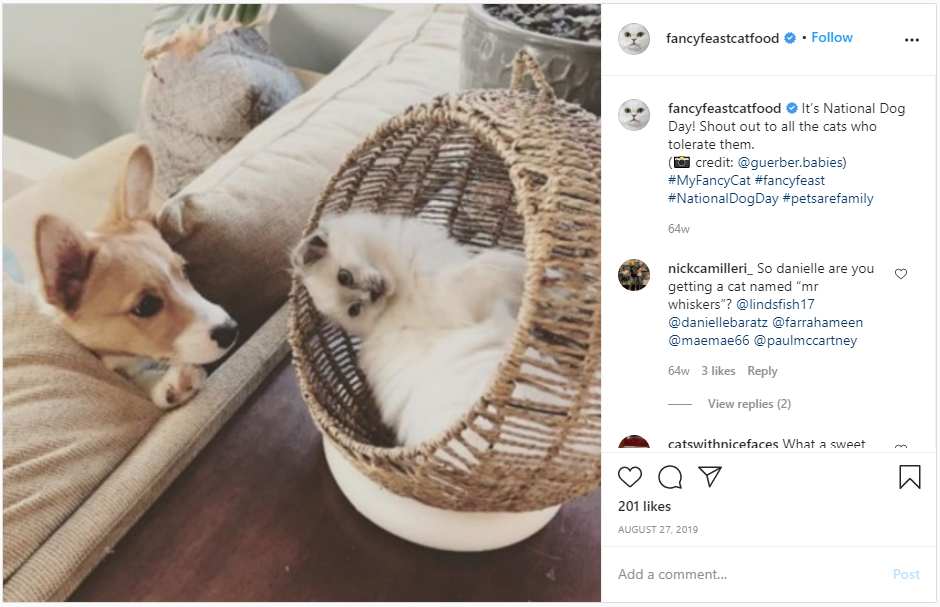 How to Optimize Your Branded Instagram Hashtag
Once you've created a branded Instagram hashtag that you're happy with, it's time to put it to use to get you the results you need: improved engagement, increased conversion rates, brand loyalty and advocacy, community building.
Here are my 5 strategic approaches to adopt for your branded hashtag:
1. Invite your audience to share user-generated content featuring your branded hashtag.  
Instagram UGC is a huge favorite among users, and brands can get a lot of mileage out of a well-crafted branded hashtag to engage their target audience with invitation to share their content for a reward or simply the chance to be featured on your Instagram account and potentially expand their network by interacting with other users who comment on their content. Arm & Hammer has managed to do exactly this with a hashtag that communicates empowerment and positivity.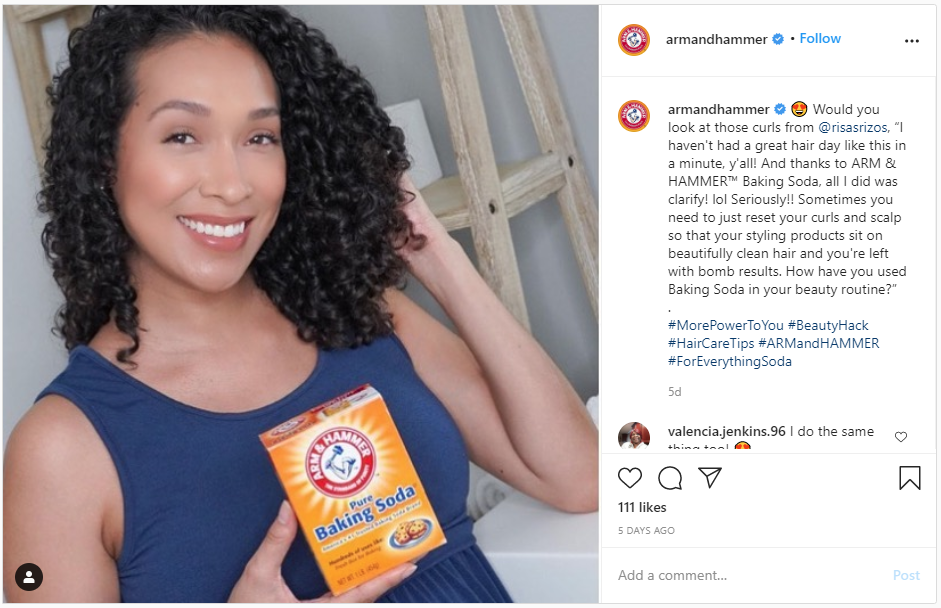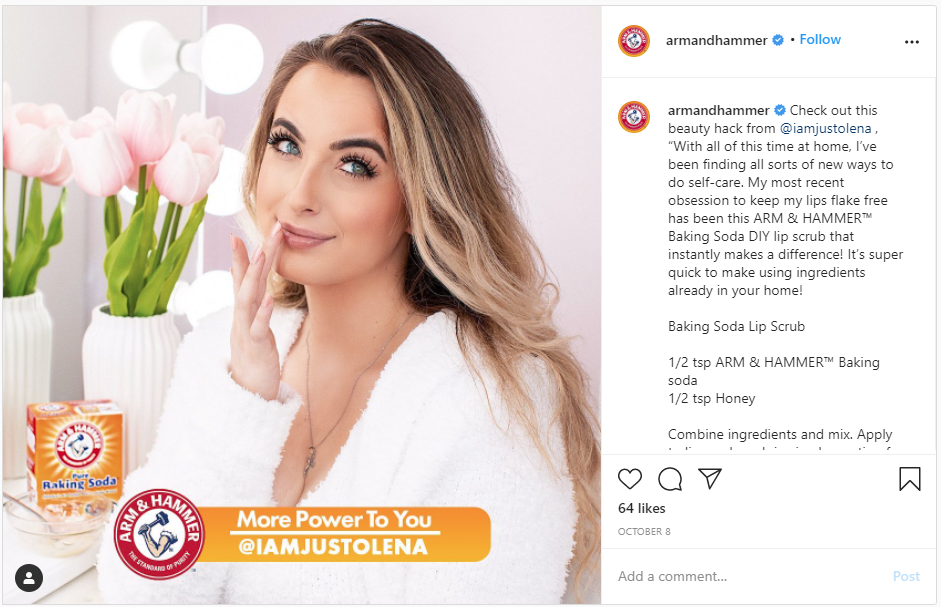 2. Use your branded hashtag to empower and inspire your community.
Instagram is mostly about visual storytelling and community building through shared moments. A carefully considered and optimized branded hashtag can be an inspiring and empowering feature of your Instagram marketing strategy because it provides people a focused space for sharing useful content.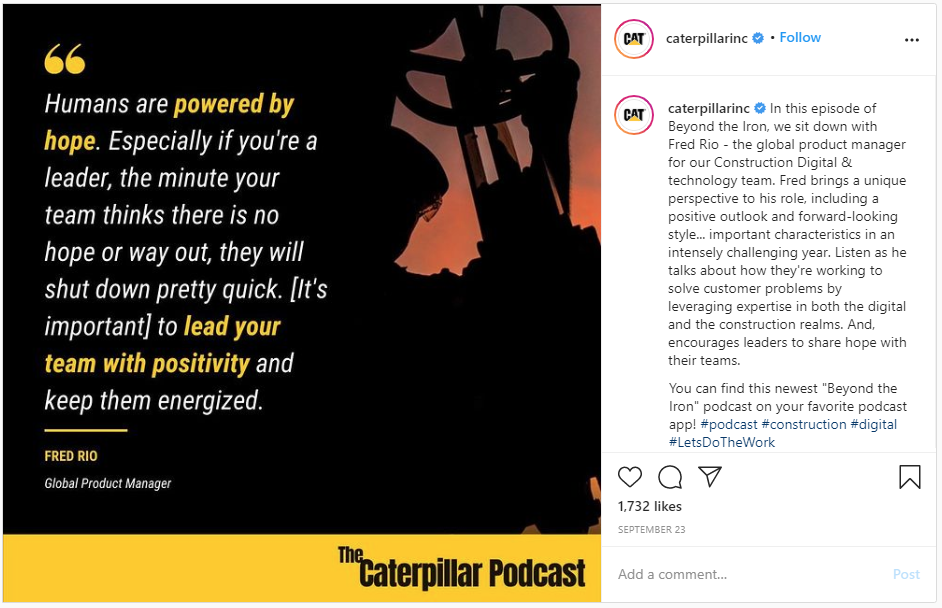 3. Customize a hashtag for an event a movement.
The event can be either one that you organize or one that is appropriate for your brand to create content around. For example, #BlackLivesMatter is appropriate for practically every brand who supports antiracism and equality.
The same is true for the #pride, although that is a very generic term—which is why Oreo started their own campaign in partnership with PFLAG.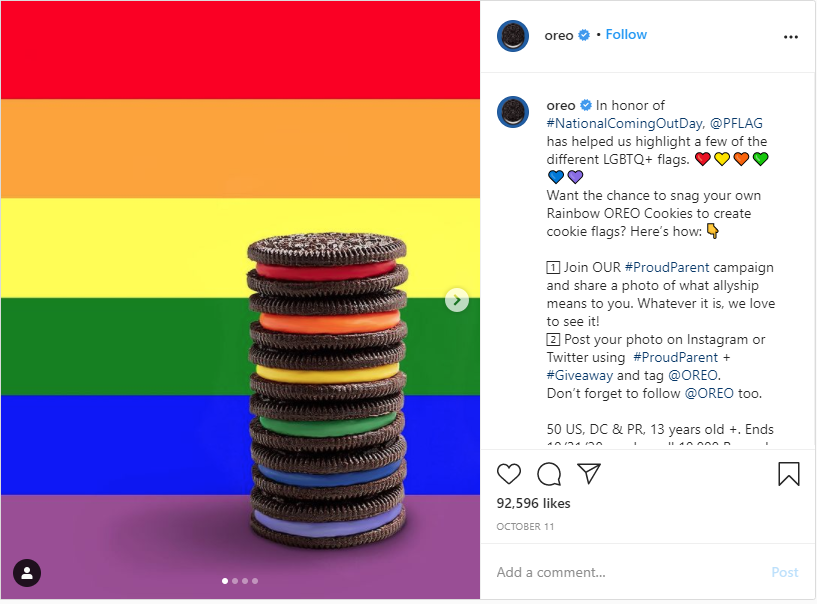 4. Create a branded hashtag for new products.
Nothing like the launch of a new product to break out a new branded hashtag. It's a strategic way to get the conversation going around your product and drum up interest activity around it. These can easily translate into sales down the line.
5. Dedicate a branded hashtag for behind-the-scenes stories.
Giving your audience a glimpse of what it's like behind the scenes—from the people involved to the process involved—is an effective way to draw them into your community and know more about your brand. It's a way to establish and nurture a connection with them. Not only that, but keeping them in the loop promotes trust and a positive brand experience.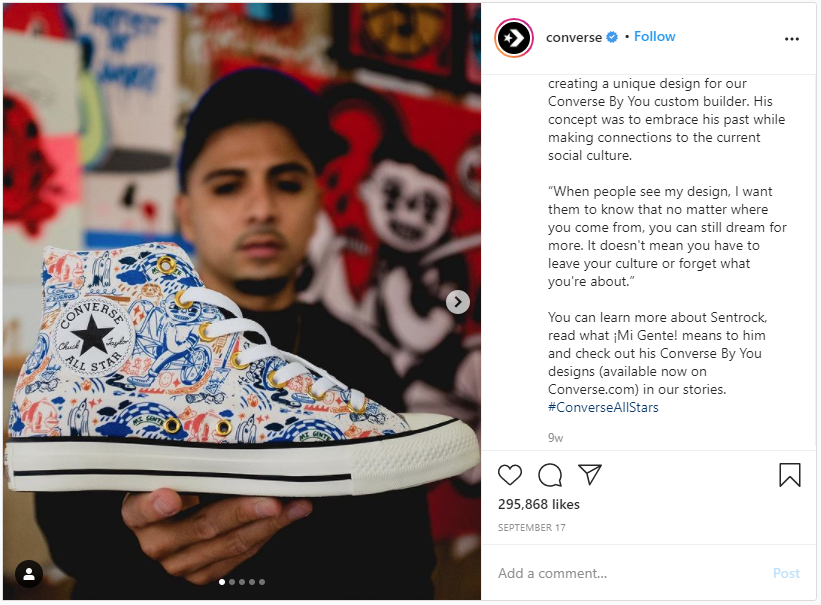 Conclusion
Instagram is now the most widely used among all the social media channels, having overtaken Facebook, so you want to reach the most number of people you can that will turn into qualified leads.
The potential exposure that Instagram affords your brand can change the game for you, so it's important to fine-tune your Instagram marketing strategy, making sure not to overlook the value of well-considered branded hashtags.
Do you need a team to cover your Instagram marketing? A team to take care of your inbound marketing? We've got the right people for you.
Contact Purple Cow to explore our highly scalable inbound marketing solutions.